Ascent: 20th September 2019
The East Buttress of Scafell is probably my favourite place to climb in the Lakes. I just find the whole mountain experience hugely rewarding. The big lines on the East Buttress stand out from miles away – you can see them on a clear day from many of the southern fells. ALD takes one of these 'big' features and from the moment I abseiled down it, I knew I wanted to climb it.
The start up Borderline is difficult and bold, but the moves up the overlap are utterly brilliant. Almost like a dance sequence set by the rock itself that you need to adhere to and respect – or you'll be off. This part of the East Buttress takes no prisoners, being at 25 deg overhanging there is no place to hide – no ledges, no big holds for rests – it's just brutal.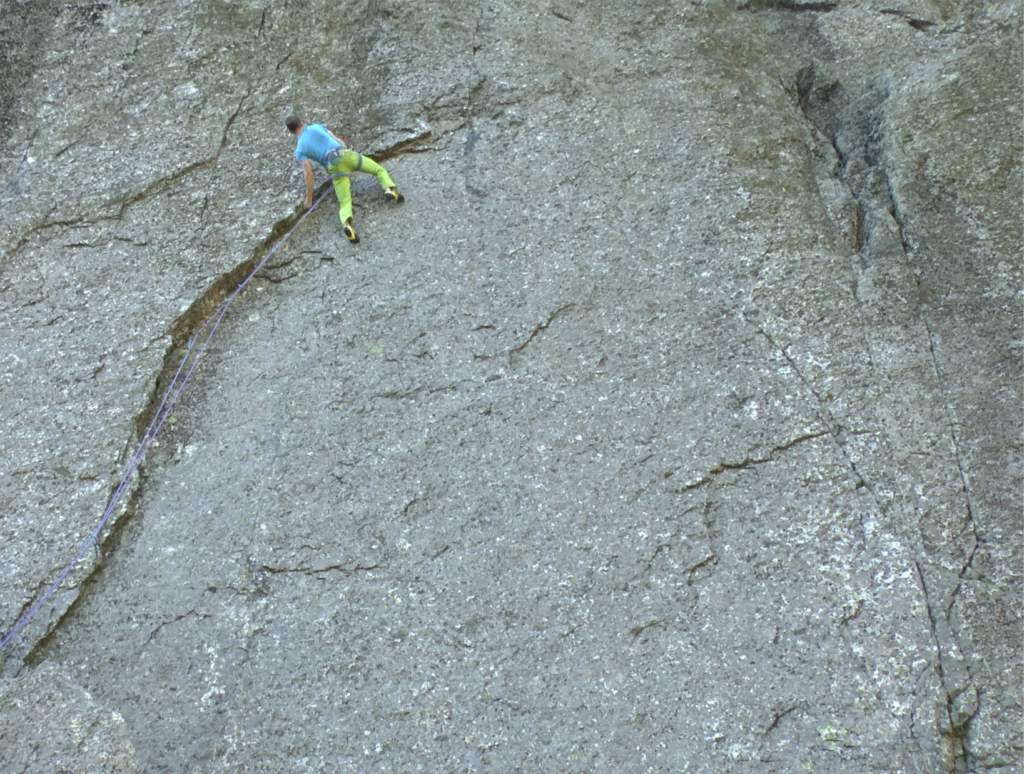 Climbing the route I was really calm and focused, the crux is the sequence towards the end of the overlap moving rightwards, a long way above any decent gear. You've got to pull hard on the available holds and trust your feet on some very small edges in order to make progress and hopefully clip a vertical blade sticking out 90% of its length. From here a last 6b/c move brings some better holds and reachy but easier climbing.