Ascent: 8th November 2019
Being the first E9 in the Lake District, 'If 6 was 9' is, and will always be, a special route.
Climbed in 1992 by Dave Birkett, this ascent was groundbreaking for two reasons:
1) The difficulty of the line – it was far harder than virtually any other traditional route in the UK at F8a+.
2) The consequences of failure – falling from the final moves is likely to result in a an impact with the ledge below. (Or as Dave MacLeod put it (the ledge is) 'finely placed to kill you if you fall from the redpoint crux 15 metres above'.
It is therefore a hard and serious route that epitomises the grade of E9, but also puts into perspective the incredible achievement of Dave Birkett 27 years ago.
It is not surprising then, that for me, 'If 6 for 9' was a right of passage. I had climbed hard and dangerous routes before, but the aura associated with this route made it feel that little bit harder – like you needed to give the route more respect than perhaps you normally would.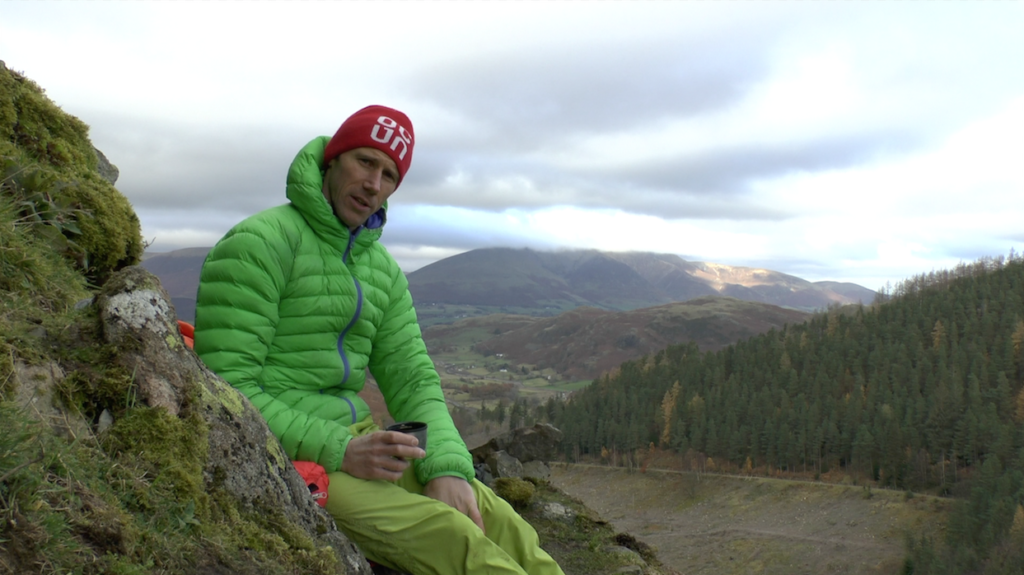 Setting off up the route I wasn't feeling as relaxed as I would like. Probably not helped by the fact that it was 2°c and I was wearing a duvet jacket, but gravity did seem to be pulling harder. I felt anxious, knowing what was coming.
The lower crux wasn't performed particularly smoothly and doubts crept into my mind when clipping the mid height peg. A long 3 minutes of shaking out then took place – I recall staring down the valley trying to keep my eyes away from the terror of the overhanging wall above.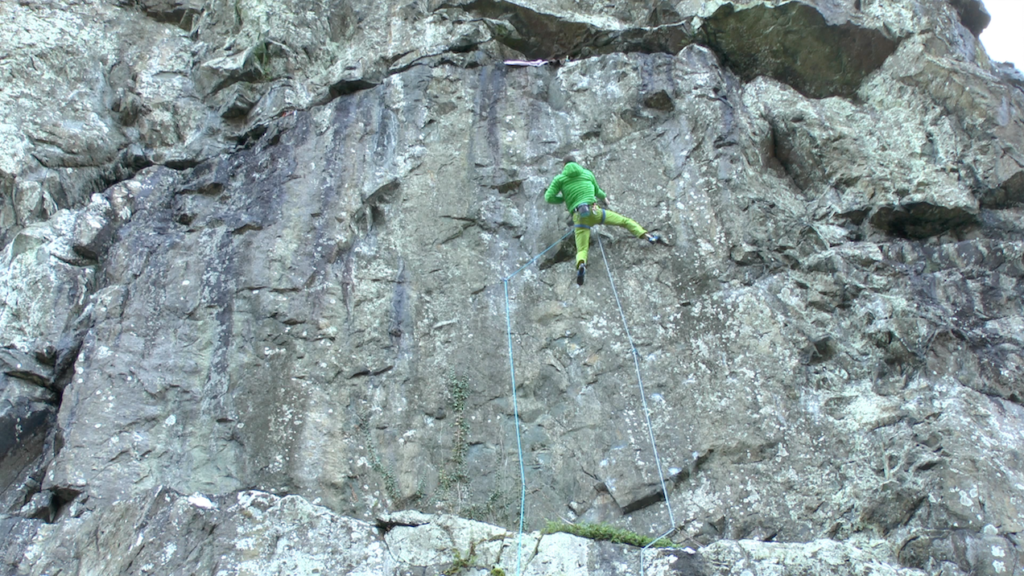 Feeling like that last 10% of lactic just wouldn't leave me and with my fingers/toes getting ever colder, I set off towards the top, knowing it was now or never. My foot skits off a sloper as I pull hard between crimps, but thankfully it doesn't overturn the mental concentration at this point.
Pulling higher towards the crux, a sharp crimp for the right hand is reached which starts the crux sequence; a cross over to a poor sloping crimp, that needs to be locked firmly (because your life may depend upon it).
If you commit now there is no retreat, maybe no second chances, so you'd best be sure. Feeling strong, fingers firm and shoulders locked I reach towards the next hold, a small flat edge – this hold could be salvation or it may spell disaster, but there's no time to think. A high step brings another small crimp for the left hand, it's small but positive. A final quick pull is needed to reach a sharp 2 finger crimp (conveniently filled with water!), set back in the break itself, marking the end of the hard climbing and some decent gear.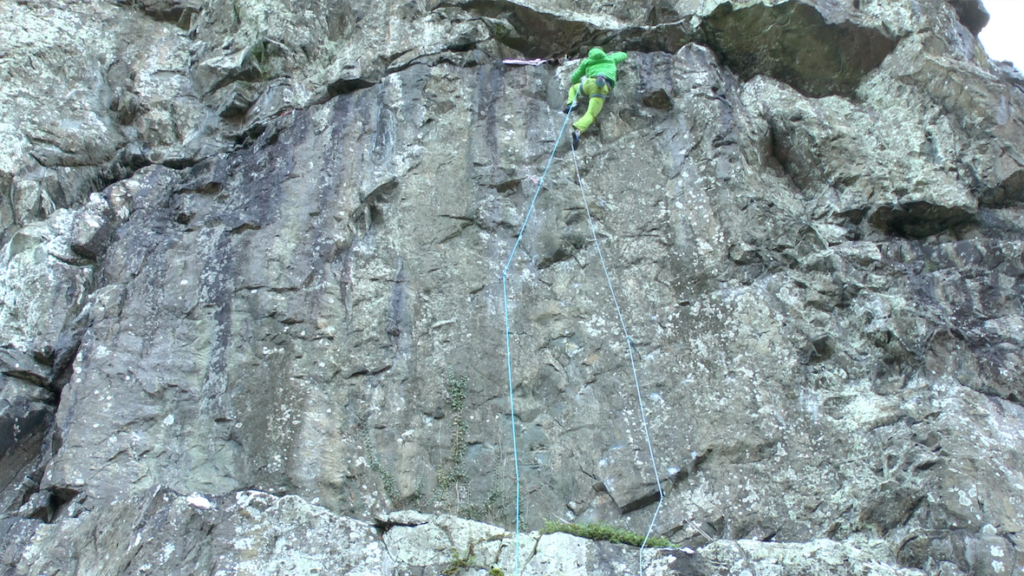 These last moves are what 'If 6 was 9' is about, those intense few seconds that leave a mark on the mind – I'm not sure if they should be described as successes or traumatic scars, but either way they are what life for a climber is all about.