In late February 2022, following the publication of the Lake District Bouldering guide by Greg Chapman, I decided to swap my harness for a bouldering pad. When opening up this guide I was immediately confronted with a host of Lake District climbing challenges that I hadn't done – it almost felt like a fresh start in climbing with the entire Lakes full of places I hadn't visited.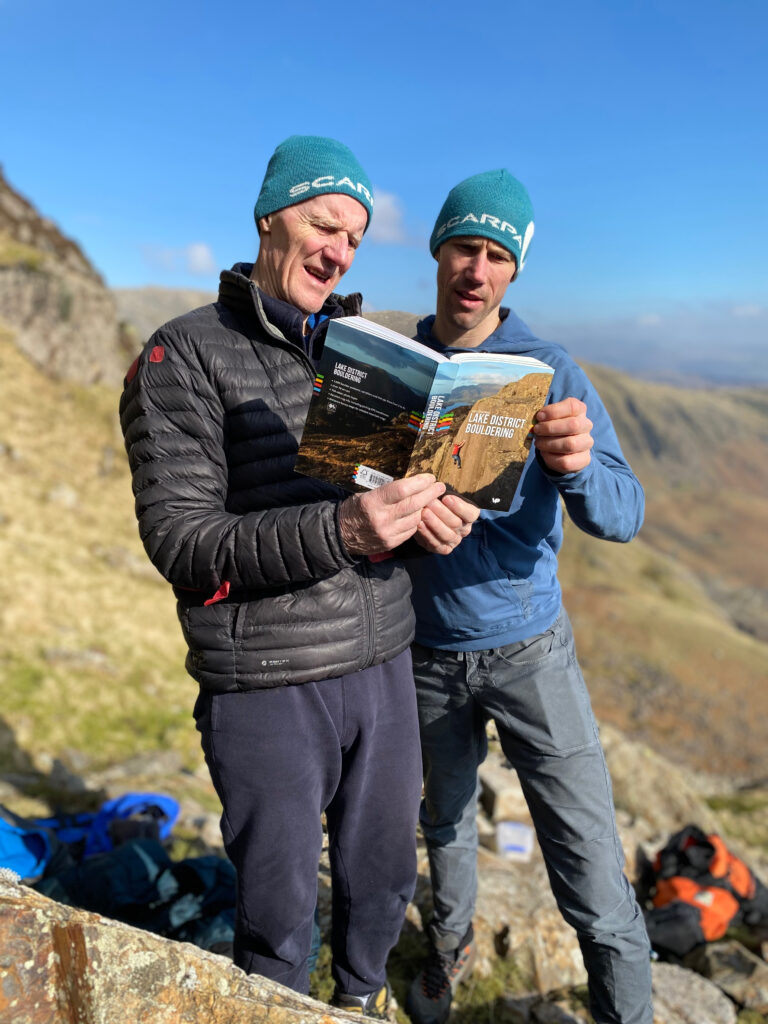 As it was early in the year I opted to explore the lower lying areas of the Lakes, which meant the Coppermines, Kentmere and Duddon valleys.
The Coppermines was an area that I hadn't really spent much time in at all, as there are few hard trad routes and so it was enjoyable exploring this new area, particularly from a bouldering perspective. The main line appeared to be Copperline (f8a+) established by Aiden Roberts, but after spending a couple of sessions on this with some annoying seepage from the heather above I came away empty handed.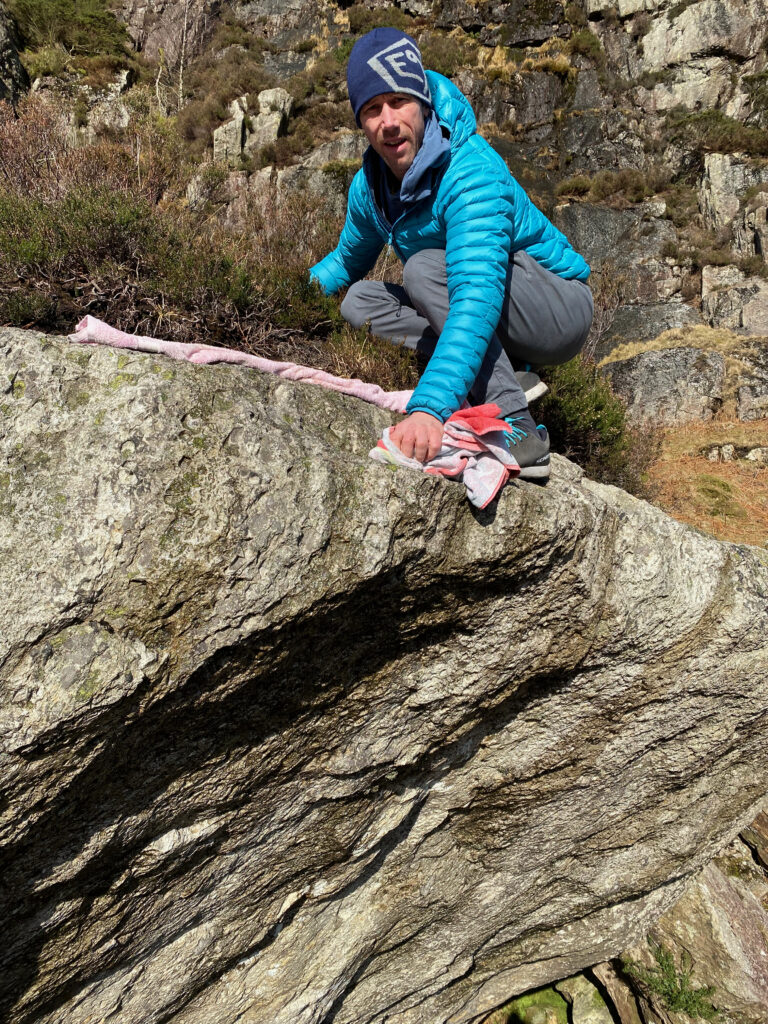 Moving to the Duddon valley, I visited the Dunnerdale circuit (but this was all too wet to climb), so paid a visit to Thoroughbred Wall (13th March), which is part of the Seathwaite circuit, climbing Once Upon a Time in the West (7b+) and Fright Night (7c). Having enjoyed the problems on these exposed mountain boulders, I went back the following weekend (20th March), but this time in glorious sunshine and climbed Irish Ladder (7a), Dental Floss (7b), Clockwork Orange (7c) and Fox Force Five (7c). Harter Gold was next on the list (27th March) ticking off a number of the quality problems including Startshot (7c) and Theia (8a).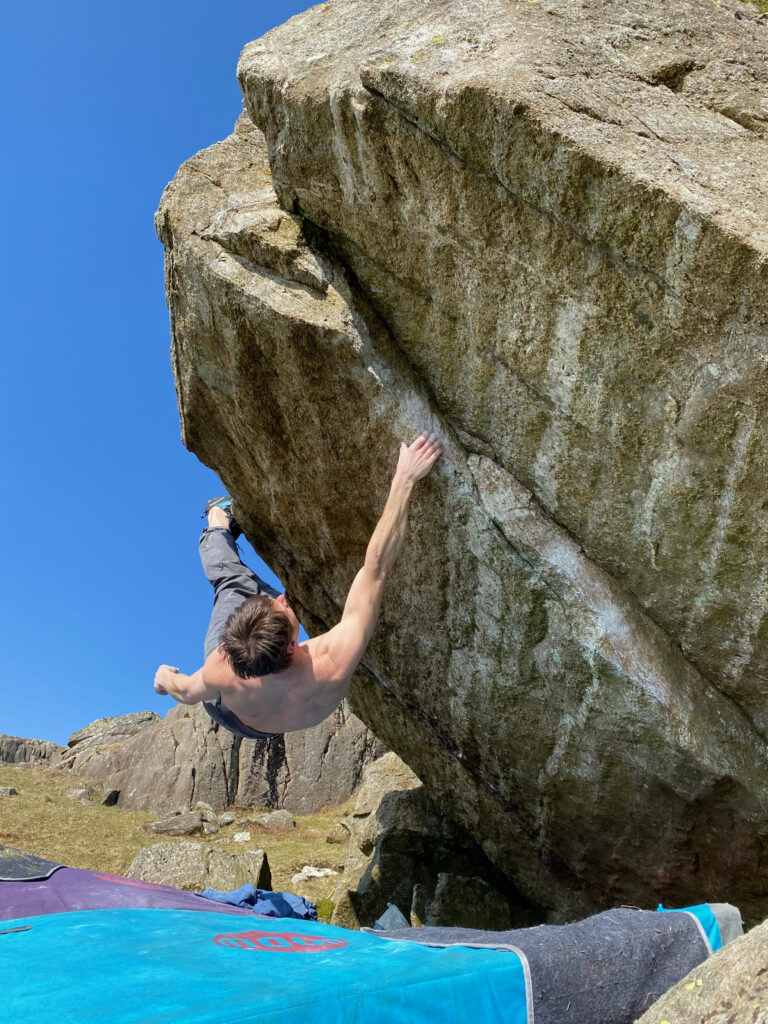 On 2nd April I visited Little Font in Kentmere for the very first time and was pleased to climb Tourniquet (8a), before travelling to Keswick to meet Marc Langley for an 'Out of the Shadows' photo session – the results of which are on my home page.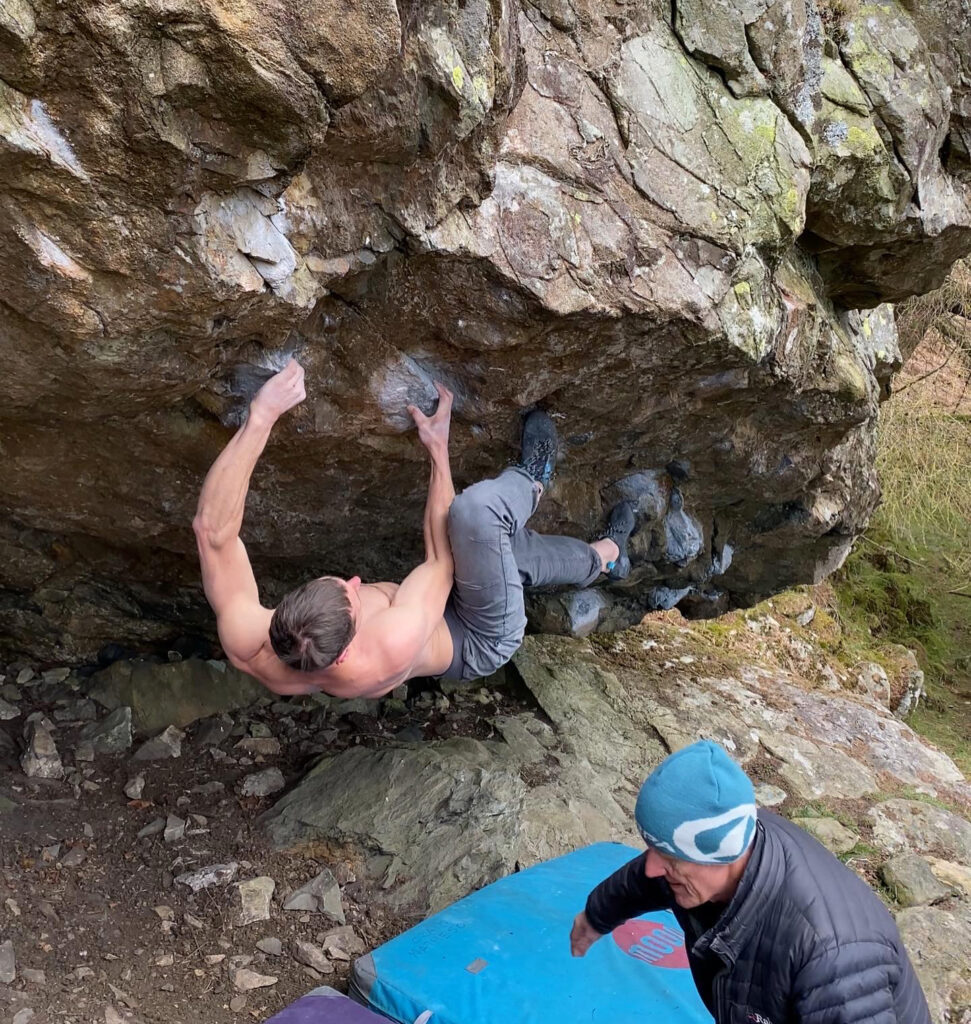 This pretty much concluded my first Lakeland bouldering period, as it was now April and time to pick up my harness again and look at a possible f9a project – Northern Lights at Kilnsey! This project went well for the first 3 sessions, but then on session 4 (early May) I pulled both my middle and ring finger A2 pulleys low down on the route. This was a bit of disaster, as it kept me out of climbing for around 12 weeks!!