Following my A2 pulley injuries on Northern Lights (9a) at Kilnsey, there was no way I could boulder or sport climb over the summer. Whilst not suffering from full ruptures, I had lost 50% of the strength in the middle, ring and little finger on my right hand.
I didn't climb for 5/6 weeks following the injury, but did manage to get out for a bit of 'prospecting' on some unclimbed features on Raven Threshwaite and Scafell. In retrospect I think my recovery would have been quicker if I had done some gentle loading on a fingerboard, but between work and my first bout of Covid, I just left the fingers to heal at their own pace.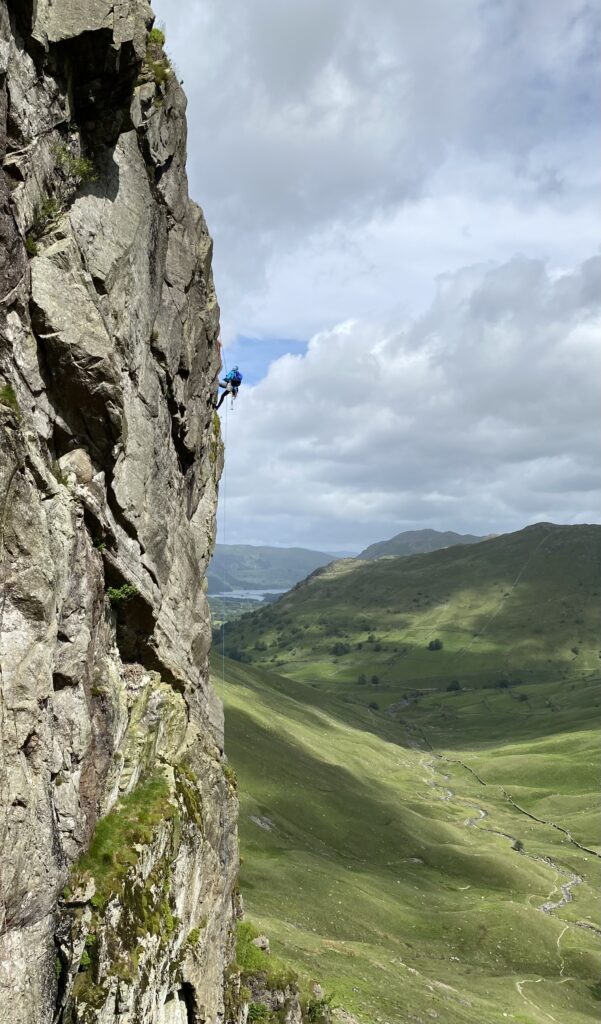 By mid June I was starting to be able to climb again, although with heavily taped fingers, and was keen to complete the routes that I had looked at in the preceding few weeks. The easiest line was at Raven Threshwaite and this plugged the obvious gap between Dipstick (E4) and Liquid Engineering (E6). This central grooves area was one of the 'big gaps' that had been talked about for decades, but it just seems that no-one had actually bothered to go and take a close inspection, as holds and gear were immediately apparent.
Full Throttle (E4 6a) was climbed on 18th June 2023 and is a fantastic two pitch addition to Raven Threshwaite, providing yet another high quality, mid extreme option.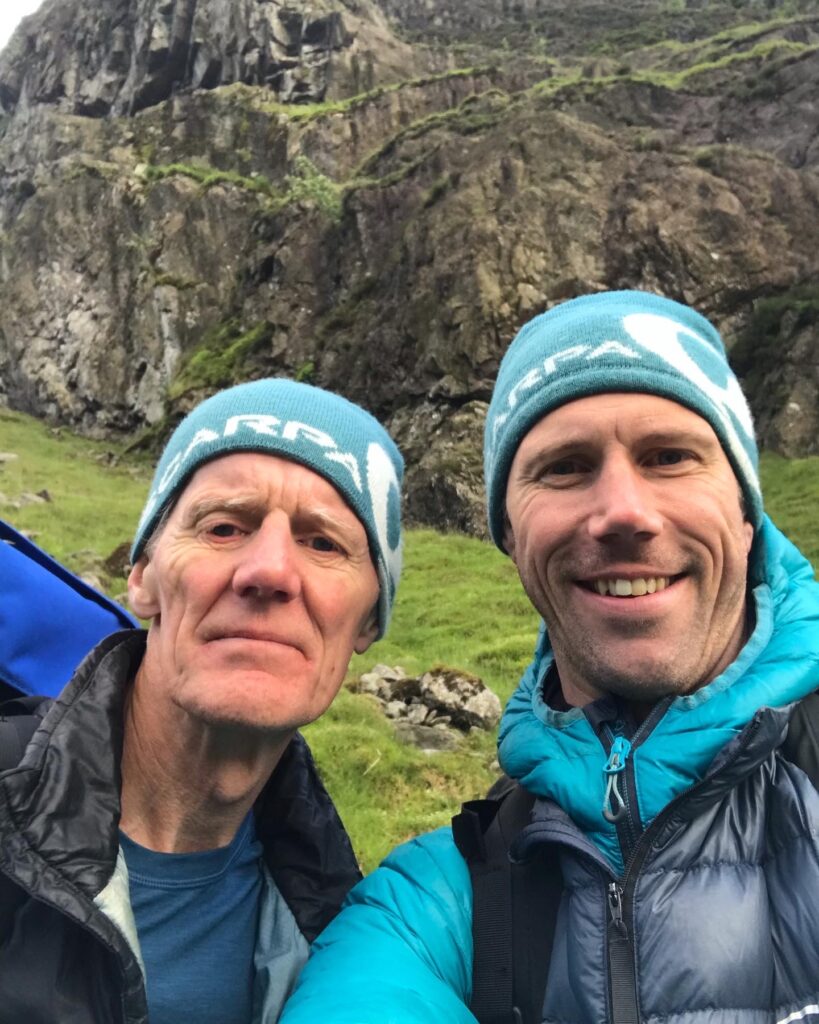 Scafell was next on the hit list and this particular line wouldn't go quite as easily as Full Throttle. Starting as for Hells Bells (a tough Botterill/Lamb E4) a rising traverse was apparent following the top edge of the grossly overhanging 'Almighty' wall. The climbing was pumpy 6a, leading into a much harder 6b/6c sequence at its end (junction with The Almighty E5), but despite this unbalance in difficulties, the quality of the climbing was indisputable. Hell's Teeth (E5 6b) will no doubt become a heart breaker for many leaders which will hopefully add to its ultimate appeal!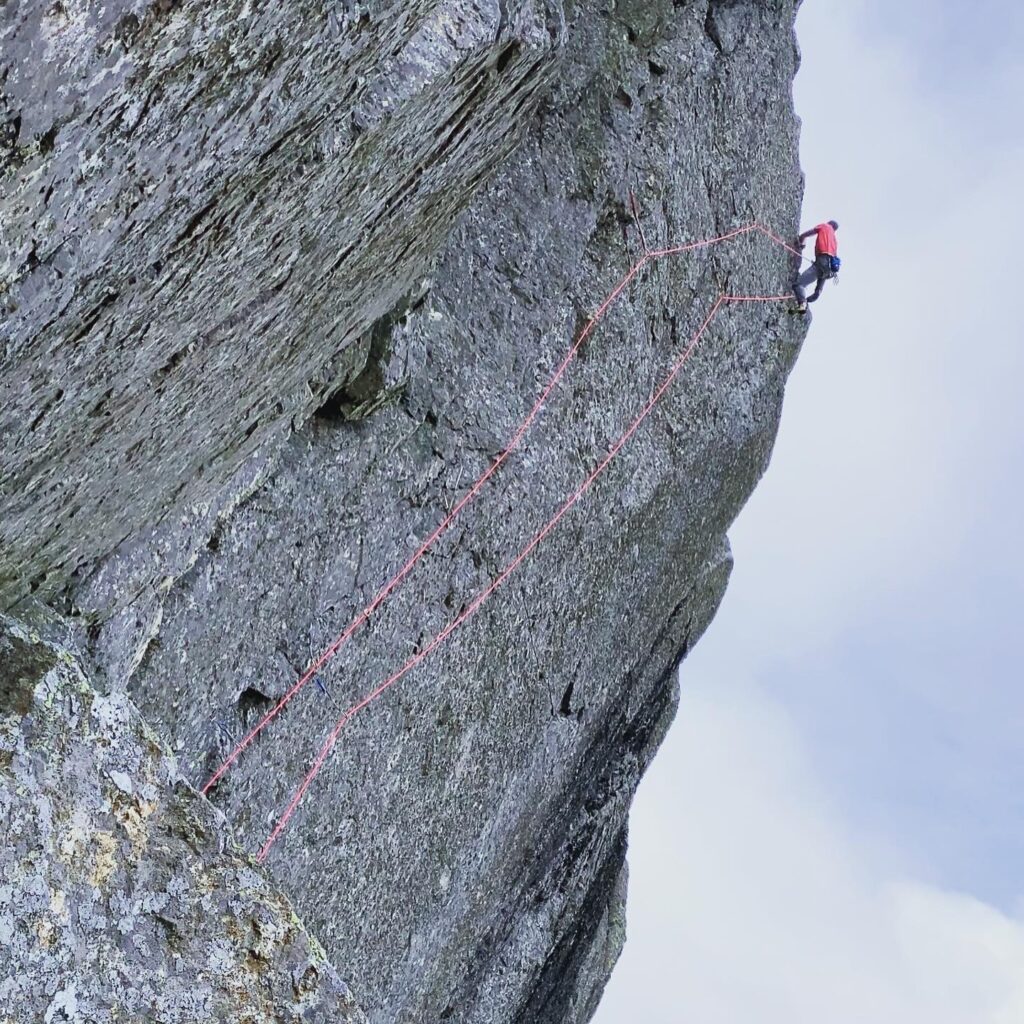 With the fingers getting slowly better, my climbing standard was improving in early August, but I was still conscious of the potential damage that could result from trying to pull too hard too early in the recovery process. I remembered that there was one project remaining at Black Wars crag, which could be just what I was looking for – steep and not too fingery.
At the left end of the crag, tucked away in a small bay was a horribly overhanging crack. It has to be 45′ for its 18m height and probably 50′ for the last few metres. An abseil descent quickly reminded me, why I had ignored it during my last new routing activity at Black Wars in 2018 – it was filthy and extremely challenging to get inspect (you can't abseil at 45′ when there is nothing to pull you into the rock!) After a couple of days of core destroying cleaning work, leaving the entire body exhausted, a brilliant piece of climbing was emerging. The steepness of the route is completely out of character with the Lakes, allowing for toe hooks above your head if you fancy a fully inverted climbing experience! Black Hole (E6 6c) was the end result of this effort, climbed on the 14th August with Ian Cooksey.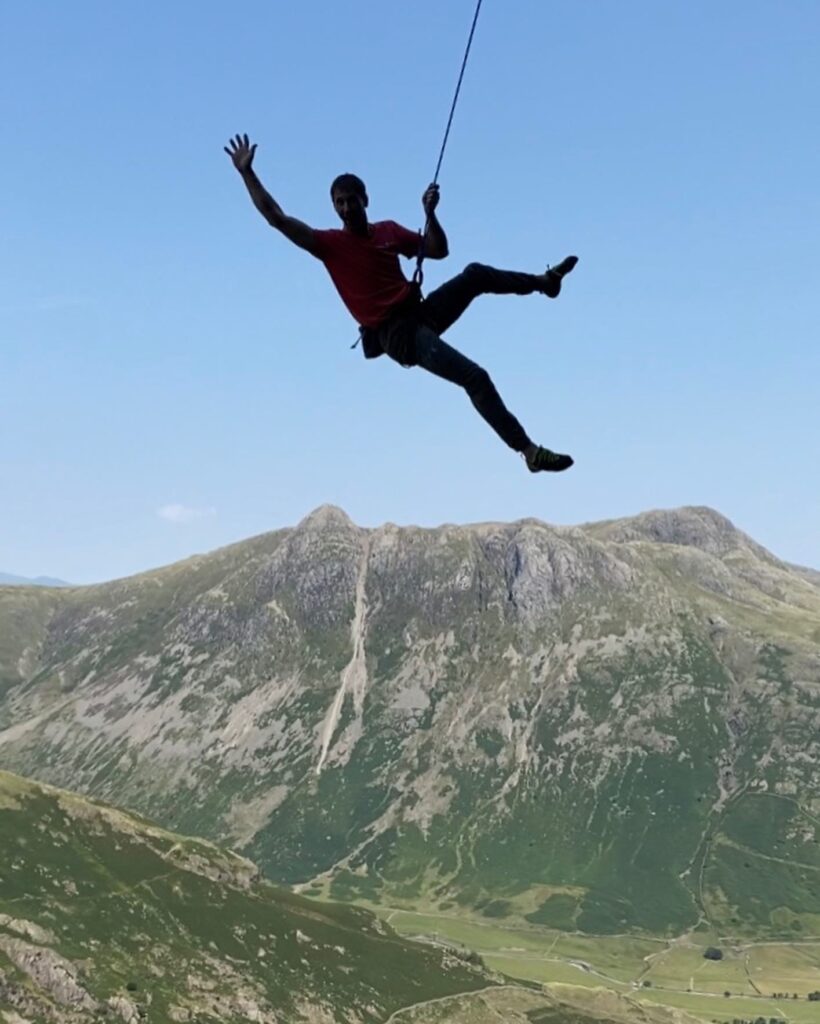 With the summer season now starting to draw to a close, any weather opportunity for climbing on Scafell needed to be taken and the late August bank holiday was looking warm and dry. Perhaps just enough time to bag one last line?
To the left of Borderline (E7) on the East Buttress of Scafell, is a crack that forms the direct start to one of Scafell's most frequently climbed extreme routes – Ichabod (E2). The problem being that it is 25′ overhanging, protected by RP's and sustained english 6b/c. Following a successful day of cleaning and top rope practice on the Saturday, I knew the line could be led. Resting on Sunday I knew I'd only have a few attempts to climb the line on bank holiday Monday – after which the weather frequently deteriorates and the line might have to wait until spring 2023 for an ascent.
Walking up to the crag on Monday morning I felt good and very confident in the outcome for the day, but I hadn't factored in how difficult the critical RP3 would be to place on lead. The runner is placed from a position where a fall would be ill advised and it's about 6c to actually place the runner (following a number of 6b/6c moves to get there). After a number of attempts to place this runner I knew I only had enough strength for 1 last go! I didn't want to think about the prospect of having to wait until 2023, so rested for as long as I could. At 5pm I set off and I could immediately feel the fatigue of the day, stretching to place the crucial runner it finally went in correctly and I had only two options – slump exhausted or try and fight to the top, knowing that a fall would now be ok. I opted for the latter and the following minute or so of climbing was one of the most memorable of my life. Throwing for holds, not knowing whether I would be able to hold them or not, and somehow managing to grasp the finishing holds – eyes on stalks, arms blown. Adrenaline (E7 6c)!